by Brian Troutman on Jul.09, 2010, under Odds and Ends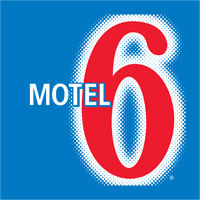 Over time, though, "cheap and cheerful" became a lot less cheerful…
Nearly a decade ago, as an adolescent of 16, an unintentionally cancelled reservation at another hotel resulted in my first stay at a Motel 6 in Linthicum Heights, Maryland. I was familiar with the brand from Tom Bodett's clever commercials, but because of my age and limited travel experience, I had never stayed in one. To my delight, the room was clean, the staff friendly and efficient, and the entire stay without fault.
My first impression with Motel 6 was favorable enough to warrant others. In following years, I enjoyed pleasant stays at locations from the Northeast to shores of Florida and the deserts of New Mexico.
Even after graduating college, entering the professional world, and realizing a much higher personal income, I continued to frequent Motel 6. But not for a moment would I even consider staying at a Knights Inn, Econo Lodge, or other similar brand. To my mind, those motels were disgusting dives while Motel 6 was cheap and cheerful. When a Motel 6 was not available, I would likely stay at a Fairfield Inn, Comfort Inn, or other mid-level hotel instead. Unlike the rest of lodging's bottom tier, Motel 6 seemed to embody a sense of intelligent thrift, the same spirit conveyed by Volkswagen's highly literate advertising of the '60s, which implored more affluent consumers to "Think small."
Over time, though, "cheap and cheerful" became a lot less cheerful. Of course, I knew that staying at Motel 6 meant getting no shampoo, no coffeemaker, no alarm clock, and a small, outdated television set. That was fine with me. I had my own shampoo, better coffee was available down the road, wakeup calls from Tom Bodett were a chuckle and a half, and I could watch TV on my iPhone if I wanted. But gradually, I began tolerating some consistency issues as well. I found myself expecting that carpets would be permanently filthy and that I should never touch them. Shower curtains might be moldy. Rooms would probably have a foul odor. Public areas would likely be less than clean.
Eventually, the word that came to mind when thinking of Motel 6 was depressing. On a May 2010 trip to Florida, I canceled the second night of a stay at the Orlando – International Drive location because my first night there proved so dreary. While nothing was terribly wrong, the room smelled musty, the carpets were deplorable, and even the staff was indifferent.
A few weeks later, I stayed at the Worthington, Ohio location and chose that property specifically because it was remodeled in the new Phoenix prototype. While that stay was an improvement over Orlando, I was still disappointed. The renovation appeared to be done in slipshod fashion. For instance, the side table was mis-mounted such that it was cutting into the upholstery of the banquette seating. Exposed wires and raw, cut drywall were visible beside the mirror. The hip, yellow vanity towel rack was canted at an odd angle and simply looked ridiculous. Moreover, it was painfully obvious that this location was a tired, '70s-era Red Roof Inn with a smattering of litter and plywood sheets laying about the property.
While planning a cross-country trip this June, I debated taking another chance on Motel 6. Much of my goodwill had evaporated, but with a little optimism and a 10% discount offer for being a My Motel 6 member, I decided to book stays in Ohio and Nebraska en route to Colorado.
Upon arriving at the North Ridgeville, Ohio location, I knew I had made a serious mistake. Though check-in was fast and pleasant, I quickly discovered that Room 117 was below even the dismal standards I had come to expect from Motel 6. The carpet was indeed dirty, but worse, the baseboard carpeting strip was hanging loose from the wall in many places, exposing wiring and recesses into what I assume were cement block walls. The bathroom doorknob was hanging limp as if ready to fall off. Entering the bathroom, I noticed that a pile of wet, dirty towels remained on the shower floor. The sink faucet harbored a crusty mass of hairs and scum between it and the backsplash. The blanket had several holes, and pillows—in cases but without covers—were literally covered in dingy, yellow stains, presumably from the amalgamated hair oil and drool of countless past guests. One of the pillows even had a large (approximately 3-inch diameter) brownish red stain that I can only assume was dried blood. Further, even the back of the room door was filthy, covered in dirt and scuffs from previous occupants. Though I have never refused a hotel room before, I could not bring myself to tolerate such conditions.
Thankfully, the front desk attendant cheerfully refunded my payment without argument. Nonetheless, that left me in the position of having to get back in my car at nearly midnight and seek other accommodations. Not wanting to face a similar situation again, I immediately canceled the next night's reservation at Lincoln, Nebraska and made arrangements with a different chain.
Honestly, I question whether my experience in North Ridgeville may be my last ever with Motel 6. It saddens me to see what was once a positive traveler-innkeeper relationship dissolve, but considering the malaise of substandard conditions prevalent at many Motel 6 locations, plus the shoddy renovation at Worthington and especially the disgusting experience at North Ridgeveille, I doubt I will ever return.
Please look at the following pictures. Do you not think that the Worthington renovation is dubious at best? And in all honesty, would you want to spend a night in the room at North Ridgeville?
Regards,
Brian Troutman
:
motel 6